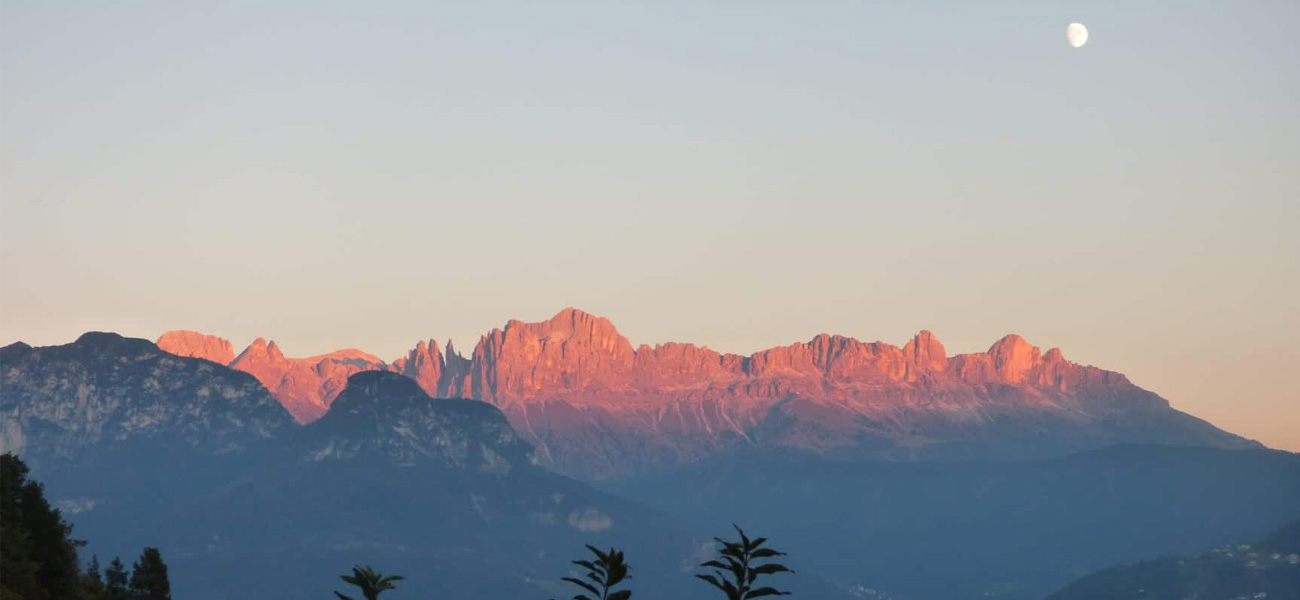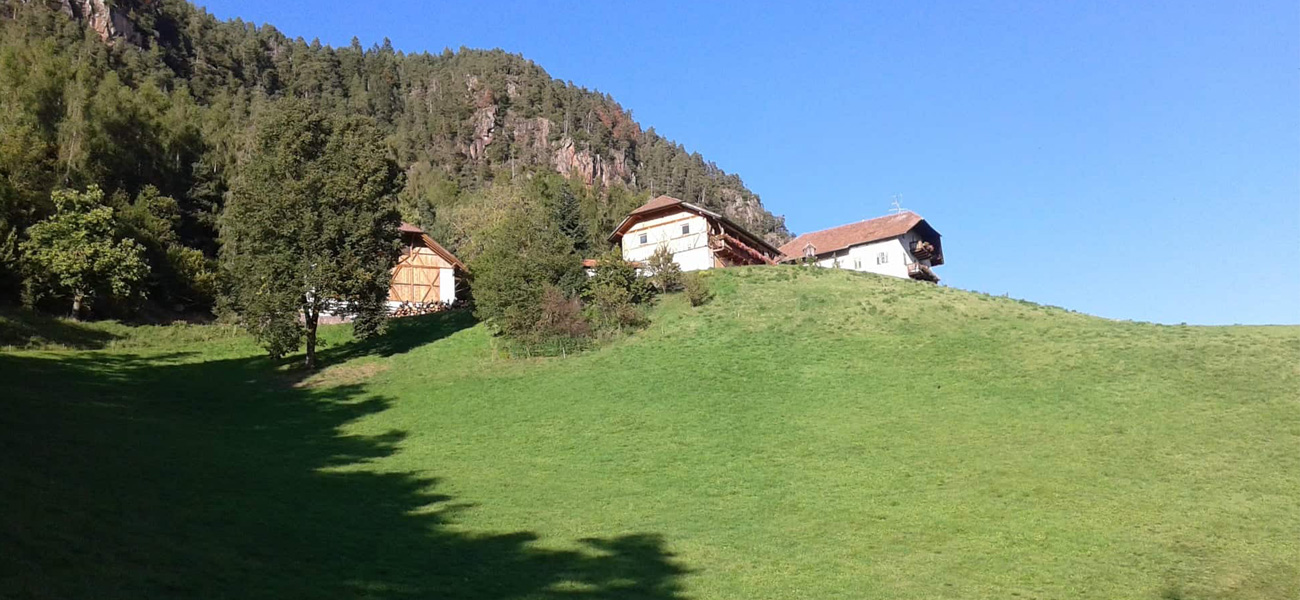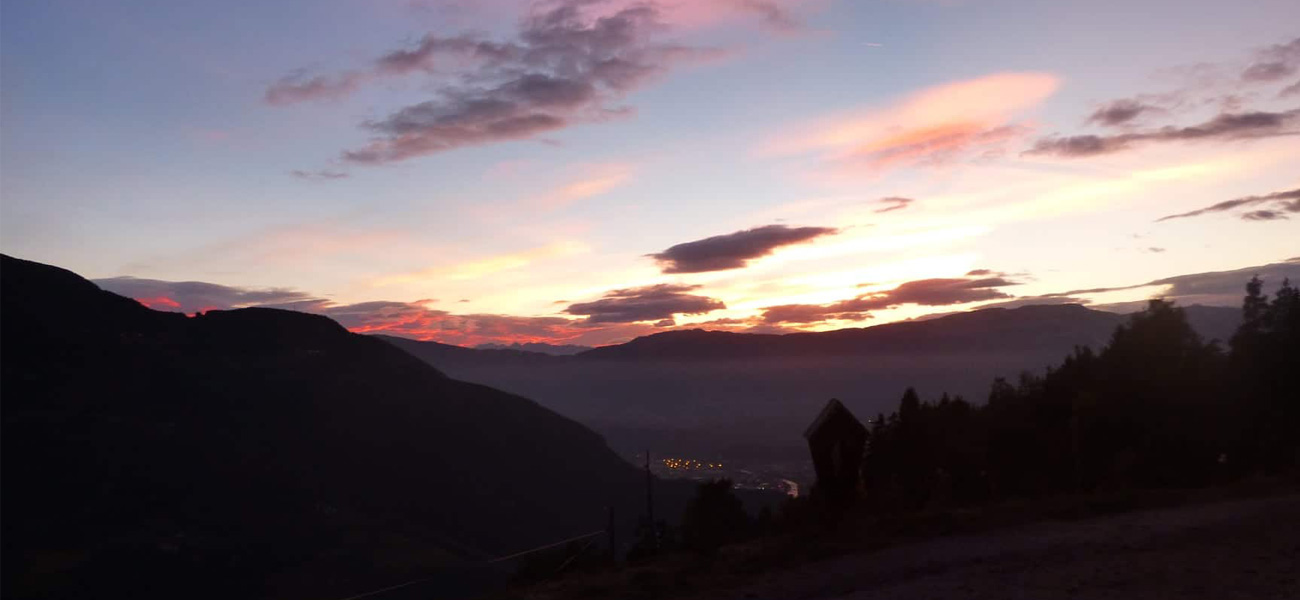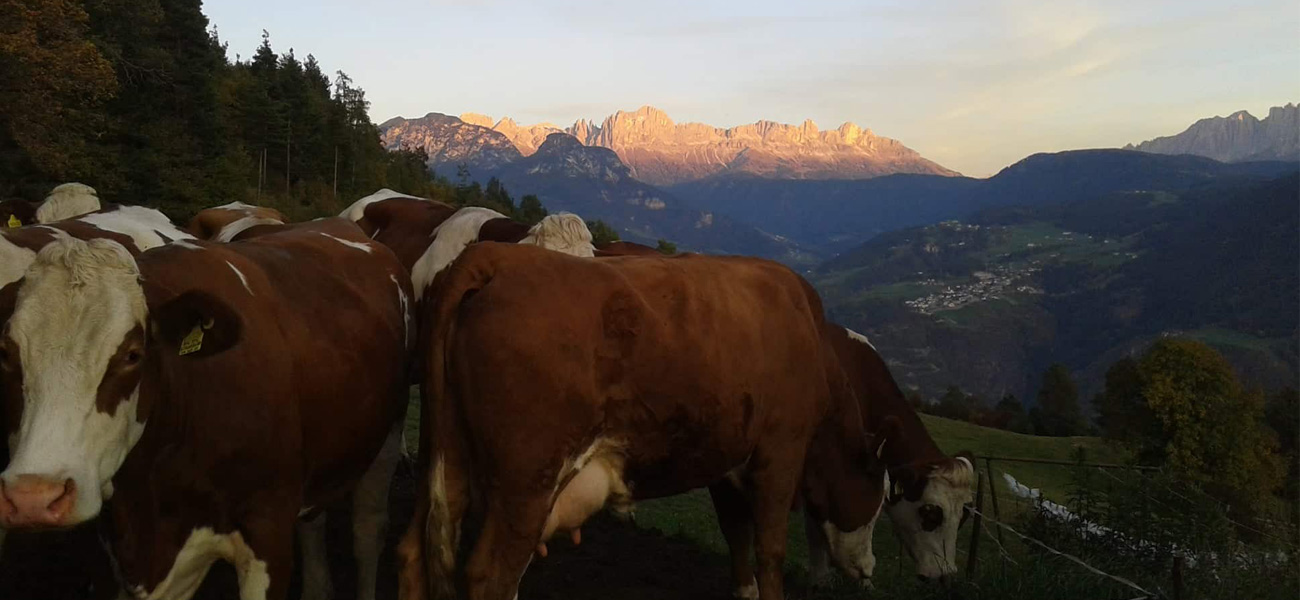 Partschonerhof on the Renon
Renon, the sunny plateau in the heart of South Tyrol
The Renon, the sunny plateau in the heart of South Tyrol, offers for hikers and connoisseurs all sorts of attractions. From beautiful vineyards and orchards but also dairy farming, you can discover something new every day. You can reach the Rittnerhorn (over 2,000m altitude) by cable car from Pemmern. From there you can enjoy a breathtaking panorama and go on a lot of hikes.
From Bolzano you can also reach the Renon (Oberbozen) by the aerial tramway. Take the over 100-year-old tram from Oberbozen to Klobenstein, or over the famous Freud promenade. Other sights are the earth pyramids.
Chestnut trail
Excursion to the Partschonerhof
Via the well-known "Keschtenweg" you will reach us! We can also be reached via the nr: 13 from Wolfsgruben or via route number 26 from Oberbozen! Also by car we are reachable from Signat (after the Signaterhof, right up: 1 KM).